01/03/2021
News from the fields - March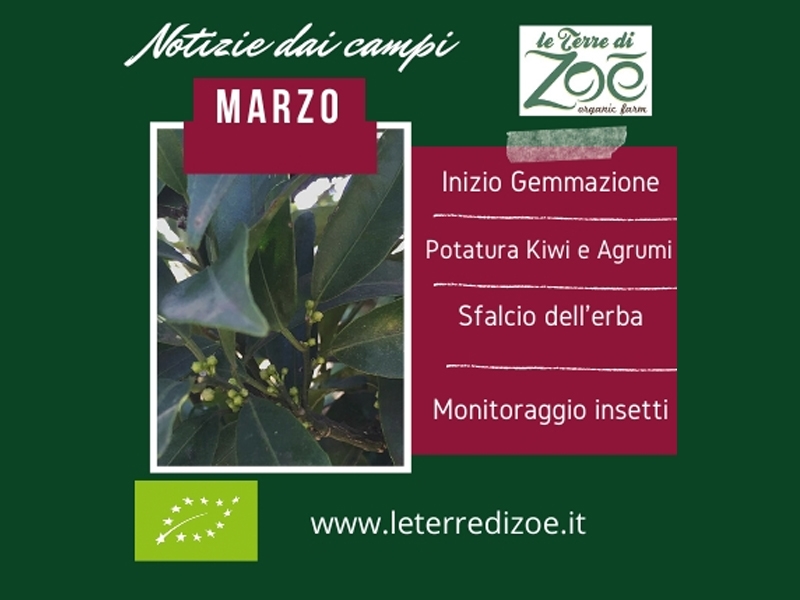 The month of March is a month of transition and recovery in our citrus, pomegranate and kiwi fields.
From the winter cold that blocked the vegetative activities of fruit-bearing trees, we move on to the luxuriant spring months, which will culminate in flowering and in the long-awaited fruiting.
Therefore it is essential to lighten the plant with a skilful pruning of the branches and a mowing of the grass at the foot of the trunk .... only in this way will we have a plant ready to collect the spring sun and to give us flowers and fruits with intense aromas.
In this month the first buds are seen and above all you can hear the hum of insects that begin to wander around the fields.