Romantic Experiences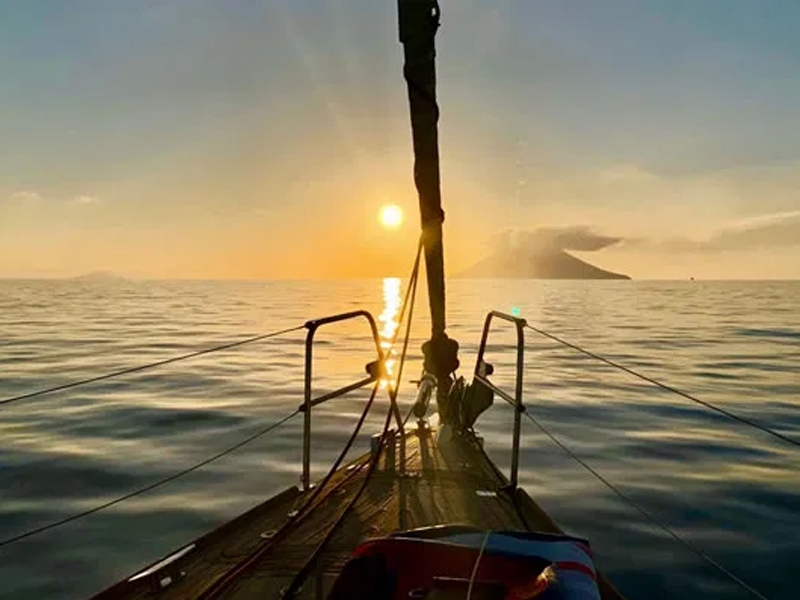 How do you want to personalize your stay? Perhaps with a touch of romance.

The staff of Le terre di zoè are at your complete disposal to cater to your every whim… even the most extravagant ones!
Romantic
Do you want to surprise your sweetheart? Then give him or her a dinner in the clementine fields under a breathtaking sunset.

In addition to our genuine "0 km" food, you can enjoy romantic sunsets of a thousand shades.
Be amazed by the "Sciara del Fuoco", an enchanting evening boat tour to discover Stromboli and its "Streets of Fire".
The volcano is going through a particularly intense period of activity and it is usually possible to see the trail that the lava burns from the three craters to the sea, a naturally formed path that has been consolidated over several millennia.
Would you like to spend a day on the sea with a sunset aperitif?
Then boat tours of the Costa degli Dei and Costa Viola are just for you. After touring the splendid coast with swimming and snorkelling, enjoy a fresh aperitif at sunset.
The sun sets directly behind the Aeolian Islands for guaranteed drama.
Farmhouse reservations
Request info