Food and Wine Tours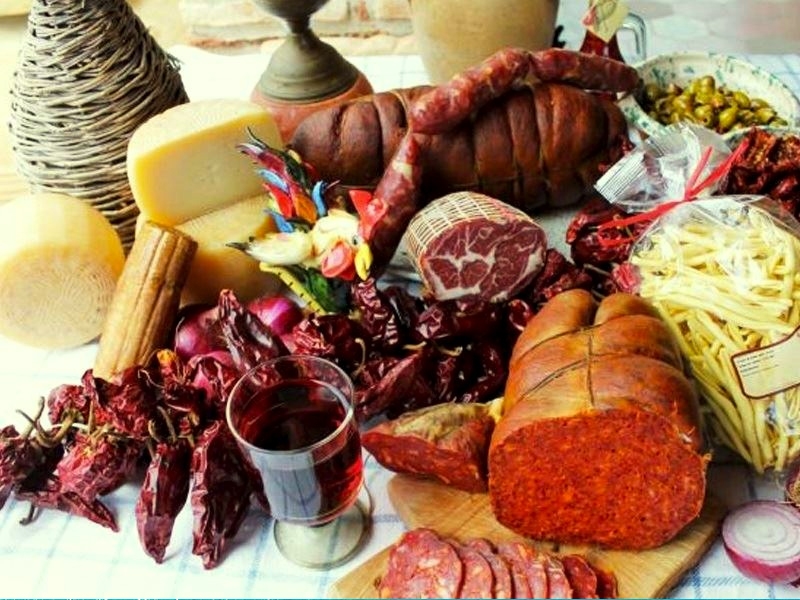 Typical dishes, Wine and Folklore ..... these are the winning weapons of Le terre di zoè
Calabrian cuisine is built philologically around the goodness, quality and authenticity of many of its raw materials, cooked in a simple and respectful way of the basic taste.
Here you can taste fabulous cold cuts and cheeses typical of the area, such as:
nduja di spilinga: very special, tender sausage, so much so that it is spread on bread, prepared with the most delicate parts of the pig (girth, head and thigh) flavored with plenty of chilli pepper.
sopressata: it is prepared with the leanest part of the thigh and the fillet
capocollo: it is prepared with the leanest part of the head and fillet
Pecorino del Monte Poro: produced with sheep-goat's milk from the Moscia Calabrese breed;
caciocavallo silano: semi-hard pasta filata, to be eaten fresh or seasoned; Calabrian ricotta, tasted with honey, prepared with goat or sheep milk-
Wine
You can taste, either directly in the WINERY or comfortably in the FARM HOLIDAY, wines with intense colors and strong flavors typical of the area's terroir.
Calabria is a region particularly rich in native vines. In Calabria, mainly black grape vines are cultivated, among which the most famous and widespread is Gaglioppo, followed by canine Magliocco, Nerello Mascalese, Nerello Cappuccio and Greco Nero. Calabrese (Nero d'Avola) is also it is among the most cultivated vines in the region. The black grape varieties represent about 80% of the total production. The Calabrian white grape varieties are Greco Bianco, Trebbiano Toscano, Montonico and Guernaccia.
Contact us